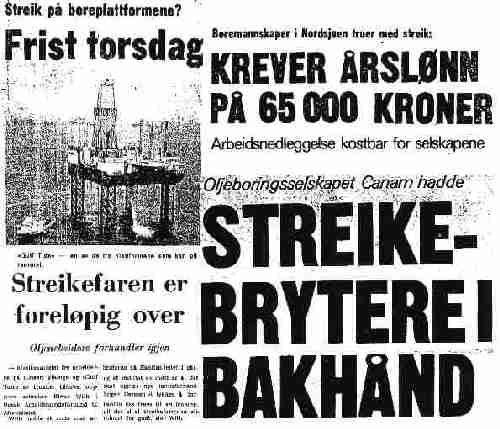 In October 1972 it nearly ended in the first big labour conflict offshore. The Norwegian crew at the three rigs in the Norwegian sector of the North Sea, ''Gulftide'', Ocean Viking'' and ''Zapata Nordic'' threatend to go on strike if the basic wage was not raised.

The newspaper headings were quite bold. Especially the one telling that the company Canam was ready to employ strikebreakers! In the last minute the strike was called off.

Later on the business has suffered from a lot of labour disputs.